Bubbly, Champagne, Sparkling Wine – Celebration is a key component to life. Celebrating in life helps sustain momentum and creates positive motion. This New Year's Eve many readers will be popping corks of all kinds. Check out the fun infographic from our friends at wine.com
Need a little bubbly to celebrate this weekend. Nectar Tasting Room has THREE great sparkling wines. Stop by for 15% off individual bottles and 20% off four or more.
Hard Row to Hoe – Good in Bed
This 2010 brut rose sparkler is made in the traditional methode champenoise way. Using 100% Lake Chelan grapes the 50/50 Pinot Noir / Sangiovese is a beautiful pink color, but not sweet. Enticing aromas of fresh cherry and raspberry with touch of rose petal fill the nose of this beautifully colored wine. On the palate, abundant cherry and strawberry flavors endure from the lush entry to the dry, very long and refreshing finish (retail $40)
2001 Northwest Cellars Brut & Brut Rose
These quality bubbles are made from 70% Pinot Noir and 30% Chardonnay from the Willamette Valley, OR. Bottled nearly 10 years ago, the wine is made in the traditional methode champenoise way. A delicious pale gold colour Brut with lively bubbles. Honeyed peaches, nectarine and apricot balance perfectly with tart green apple and lemon zest. The finish is clean and crisp lingering playfully on the palate. The brut rose is a delicate pink color that sparkles with bubbles. Raspberry and blackberry with a touch of quince, floral notes and spice settle into a finish of a lush berry compote. (Retail $31 and $33)

Brought To By Wine.com, Purveyors of Fine Wine and Champagne
I've come to realize that we don't celebrate life enough. Why do we wait for the "special occasions" to break out a bottle of bubbly? Isn't every day a miracle and an excuse to celebrate? I have a co-worker who has been out on long term disability for nearly a year. At the age of 32 she had a massive brain aneurism that altered her life forever. Her husband and two small children have rallied around their wife and mom but life isn't the same. She was getting ready to come back to the team this month but I recently learned that she "took a turn for the worse" and will probably never come back. While I was at music practice at church, one of the singers shared that her mother-in-law's house burned to the ground last week. They lost everything and are now scrambling to put the pieces of their lives back together.
A day that we are alive, healthy and with those we love is a day to celebrate. Everyone needs a little more sparkle in their life. To this, I say, let's get it poppin' – the corks that is! My Twitter friend (I hope I can call him friend) Dale Cruse is on a mission to drink bubbly every day for a year. More than 3 months into his quest, he is still going strong. I encourage you to take a break from your routine and join the world wide celebration on Friday, October 28. Together, we'll pop the cork on thousands of bottles of Champagne to celebrate…LIFE!
My good bud, Chris O (trust me, just O because you can't pronounce his last name), is hosting the event and participation is as simple as 1, 2, 3.
Register at http://champagne-day.eventbrite.com – This keeps you in the loop of all the latest happenings and event update.
Call all your friends and invite them over (make sure you have enough Champagne) – If you want to get all formal about it, you can organize your own meet up here >> http://www.meetup.com/Champagne-Day-Meetup/
Pop your cork on some "real" Champagne (I'll explain later) and talk about it with millions of people (well at least 1 or 2) on Twitter or Facebook. To keep up on the Twitter machines use the hashtag #champagne. To go "old school" on Facebook you can use the Taste and Tweet page.
See how easy that is! Why wouldn't you want to pop your cork?
Friday October 28, 2011 ALL DAY!
This is a Champagne day celebration. While many people make sparkling wine, only the French can make Champagne…to be precise only wine that comes out of Champagne, France can be called Champagne. While it might sound like French snobbery to some, they developed the process, so I think they deserve to lay claim to the name. Check out the history of Champagne and how they make it from our super cool all knowing friends at Wikipedia!
What Are You Celebrating?
As I mentioned at the beginning of this article, every day is worth celebrating. What do you have to celebrate? Let's try something cool, I would love to hear what deserves some sparkle in your life. Did you get a new job? Are your children succeeding in school? Did your teenage son actually smile? Let's celebrate together. Leave a comment so we can all be inspired.
See you on October 28 for a massive cork pop! For inspiration, check out this video!
Welcome to the Lifestyle of the not so rich and way not so famous. Tonight we celebrate the 2009 Academy Awards and the celebration of cinema. As the thespians drink their $3500 per bottle Krug Clos Ambonnay Brut Champagne, DrinkNectar sips through three bottles that are in a more modest price range.
Best Picture the year I was born: The Godfather
Tonight's nominees are from Spain, Austria, and California. My typical Sparkling wine consumption is reserved for special occasions, and New Years. I love it, but I'm usually consuming big bold Cabernet's or Zinfandels. One of tonight's nominees was submitted by Kevin from @atlantawineguy as a part of my Under $10 Wine Challenge. Kevin recommended the Spanish Sigura Viudas Estate Cava.
Best Picture Winners I Haven't Seen (40 years)
2009 – The Hurt Locker
2007 – No Country for Old Men
1998 – Shakespeare In Love
1987 – The Last Emperor
1978 – The Deer Hunter
1977 – Annie Hall
1971 – The French Connection
As I reviewed these three Sparkling wines, it became apparent that each wine was a star in its own right. The Spanish Cava wins for 'best value,' Austria's Gruner Veltliner wins 'best foreign wine,' and California Roederer Estate Brute takes 'best bubbles.'
My Favorite Move (Which happens to be a best picture winner 1994) Forrest Gump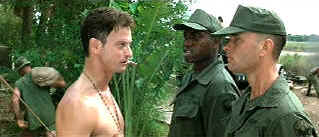 The NectarView
NV Segura Viudas ARIA Estate Brut – Spain
The Stuff: 60% Macabeo, 20% Parellada, 20% Xarelo-lo; 3 years on yeast
The Swirl: golden yellow (Chardonnay color), moderate bubbles
The Sniff: Tight nose with apple toast and yeast being predominant.
The Sip: Strong carbonation with hints of apple and smoky bread
The Score: At $8, this is not a bad tasting bubbly, but lacks a lot of flavor and has too much carbonation and yeast. I score it a 3 (out of 5). So far this bubbly makes the Under $10 Team (mostly for lack of tryouts)
Other reviews: Cellar Tracker 86 points (12 reviews)
NV Roederer Estate – California
The Stuff: 60% Chardonnay and 40% Pinot Noir; 2 years on yeast; 80,000 cases
The Swirl: Color is more pale yellow, great bubbles
The Sniff: Bright pear with hints of honey and nuttiness
The Sip: Very nice flavor profile with good apple, honey and cinnamon
The Score: At $23, I score this a 4 (out of 5)
Other reviews: 91 pts Wine Spectator, 92 pts Wine Advocate, Cellar Tracker 89 points (214 reviews)
NV Szigeti Gruner Veltliner – Austria
The Stuff: 100% Gruner Veltiner
The Swirl: Golden yellow tone
The Sniff: Bright acidity with citrus and tropical fruit tucked into the yeasty toast
The Sip: Good sweetness with some tartness on the back end. A refreshing bubbly with some good citrus flavor
The Score: Overall, I was pretty impressed with the quality of this $18 sparkler. I score it a 3+ (out of 5) for flavor and value.
Sparkling Wine Mixers
For the sake of time, some of the video was edited. The observant viewers will notice that my final drink goes from pale yellow to pink. What was responsible for this transformation? I edited out the segment that talks of how to use Sparkling Wine as a mixer. The yeastiness of some inexpensive sparkling wine can leave you a little dry in the mouth. On video I talked through a few solutions using cranberry juice, cassis liqueur, or vodka. Give it a try, you'll be surprised at how you can transform an average bottle of bubbly.
In celebration of the 2009 Academy Awards, what is your favorite movie? Which Oscar winning film (from all time) is your favorite?