Wineries on Twitter: Travessia Urban Winery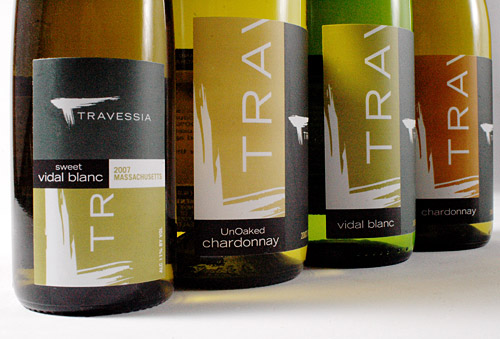 Travessia on Twitter   –   On Facebook   –  On the Web
The goal of this series is to connect with wineries and wine business that use Social Media (Twitter and Facebook) effectively. These interviews can serve as a catalyst to help other wineries and wine businesses to see the benefits (and pitfalls) of joining the social revolution.
How long have you been using Twitter?
I reserved my account name @travessia on December 17, 2007.  At the time I was in the process of obtaining my winery permit with the TTB. I recall that I tried twitter for a few days and thought that people on twitter were from a different planet.  RT, D, #FF, MRT, Tweeple… what was all this supposed to mean?  I could not speak the "language" and sort of abandoned it.  Several weeks later I got back into it  and this time I did it with an open mind and really made the effort to try to understand how people communicate on twitter.  I become hooked, especially when I started using tools like tweetdeck which make twitter a lot easier to use and manage.
What prompted you to dive in?
I was doing a lot of research into marketing for wineries and small businesses in general and there were references to twitter everywhere.  I was also following and listening to people like @timelliot, @catavino, and @chrisbrogan who really emphasize the importance of using social media tools like twitter.
What type of strategy or approach do you use when posting content?
To be honest, I really don't have a strategy… I just try to be true to myself.  I try to be on twitter the same person I am off the net.  What does this mean?  Imagine this…. I'm at a party, music is playing in the background, people are gathering around in small groups, there's some food and drinks.  I know some of the people at this party but not everyone.  I try to introduce myself to the people that I'm meeting for the first time  and get the latest on what's happening with those I've known for years.  I sit back a lot and just listen to what others are saying.  Whenever I think I have something interesting, of value or maybe even funny to say… I jump in.  This is who I am in real life and that's who I try to be on twitter.  This approach has worked for me.
What have been the benefits of using Twitter/Facebook? (increased traffic, increased brand awareness, customer connection, etc)
The number one benefit is that I've made new friends, people who are interesting and that I would have never come across if it wasn't for twitter.  I've also learned a lot not only on my main topic of interest (wine), but about life and the world in general.  My friends on twitter are an incredible information filter.  I've also used twitter to request opinions on things that I'm not 100% sure about.  Tweeters are often willing to chime in and respond to your questions or just simply give you their opinion.
Is there a single success story that you can point to with using Twitter/Facebook?
There have been a few occasions where I've sold wine to someone who did not even know my winery existed before they found me on twitter.  Same applies to Facebook.
What do you think is the single biggest barrier to why we don't see more wineries actively using Social Media tools?
I can't speak for others, but my biggest challenge is time.  It takes commitment and there are days that I just can't get on it.  It's also still difficult to measure the ROI from using these social media tools. Sure I can tweet a coupon code for a specific offer at my winery and track that return fairly accurately.  However, I'm not aware of any tools that can provide users with accurate sales numbers for overall day-to-day engagement and time  investment… if there is such a tool, I would love to hear about it.
What advice would you give to wineries joining the stream or getting back into the stream?
Be true to yourself and your wineries image, don't try to be on twitter what you are not in real life (think of twitter as real life too, because that's what it is). Don't feel like you need to have thousands of followers overnight.   Some days it's ok to just listen, don't feel like you have to speak every day, every hour.  Also, if you say something on twitter and nobody responds, don't get discouraged… it doesn't mean that no one is listening.
Briefly tell us about your winery, a new release, or something unique about you?
Travessia is a small urban winery right in downtown New Bedford, Massachusetts.  I focus on producing wines with vinifera grapes grown in Massachusetts, which means mostly white wines.  Travessia's tasting and sales room has been open to the public since December of 2008.  I'm now releasing my second vintage wines.  I feel that I'm about 20% of the way to where I want to be as an established small winery.
What is your favorite rock band and why?
When I was about 20 I began learning how to play bass because I wanted to be like Simon Gallup of The Cure.  When I listened to The Cure, especially the stuff that was never played on the radio, I was amazed by how simple but cool the bass riffs were.  So, though I admire U2 for their massive body of quality rock music (and the fact that they have been together as one unit for so long), The Cure was really the rock band that had an impact in my life.  P.S.  Bass is the sexiest instrument ever created…