Episode #41 Oscar and Champagne
Welcome to the Lifestyle of the not so rich and way not so famous. Tonight we celebrate the 2009 Academy Awards and the celebration of cinema. As the thespians drink their $3500 per bottle Krug Clos Ambonnay Brut Champagne, DrinkNectar sips through three bottles that are in a more modest price range.
Best Picture the year I was born: The Godfather
Tonight's nominees are from Spain, Austria, and California. My typical Sparkling wine consumption is reserved for special occasions, and New Years. I love it, but I'm usually consuming big bold Cabernet's or Zinfandels. One of tonight's nominees was submitted by Kevin from @atlantawineguy as a part of my Under $10 Wine Challenge. Kevin recommended the Spanish Sigura Viudas Estate Cava.
Best Picture Winners I Haven't Seen (40 years)
2009 – The Hurt Locker
2007 – No Country for Old Men
1998 – Shakespeare In Love
1987 – The Last Emperor
1978 – The Deer Hunter
1977 – Annie Hall
1971 – The French Connection
As I reviewed these three Sparkling wines, it became apparent that each wine was a star in its own right. The Spanish Cava wins for 'best value,' Austria's Gruner Veltliner wins 'best foreign wine,' and California Roederer Estate Brute takes 'best bubbles.'
My Favorite Move (Which happens to be a best picture winner 1994) Forrest Gump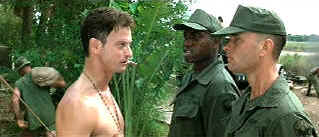 The NectarView
NV Segura Viudas ARIA Estate Brut – Spain
The Stuff: 60% Macabeo, 20% Parellada, 20% Xarelo-lo; 3 years on yeast
The Swirl: golden yellow (Chardonnay color), moderate bubbles
The Sniff: Tight nose with apple toast and yeast being predominant.
The Sip: Strong carbonation with hints of apple and smoky bread
The Score: At $8, this is not a bad tasting bubbly, but lacks a lot of flavor and has too much carbonation and yeast. I score it a 3 (out of 5). So far this bubbly makes the Under $10 Team (mostly for lack of tryouts)
Other reviews: Cellar Tracker 86 points (12 reviews)
NV Roederer Estate – California
The Stuff: 60% Chardonnay and 40% Pinot Noir; 2 years on yeast; 80,000 cases
The Swirl: Color is more pale yellow, great bubbles
The Sniff: Bright pear with hints of honey and nuttiness
The Sip: Very nice flavor profile with good apple, honey and cinnamon
The Score: At $23, I score this a 4 (out of 5)
Other reviews: 91 pts Wine Spectator, 92 pts Wine Advocate, Cellar Tracker 89 points (214 reviews)
NV Szigeti Gruner Veltliner – Austria
The Stuff: 100% Gruner Veltiner
The Swirl: Golden yellow tone
The Sniff: Bright acidity with citrus and tropical fruit tucked into the yeasty toast
The Sip: Good sweetness with some tartness on the back end. A refreshing bubbly with some good citrus flavor
The Score: Overall, I was pretty impressed with the quality of this $18 sparkler. I score it a 3+ (out of 5) for flavor and value.
Sparkling Wine Mixers
For the sake of time, some of the video was edited. The observant viewers will notice that my final drink goes from pale yellow to pink. What was responsible for this transformation? I edited out the segment that talks of how to use Sparkling Wine as a mixer. The yeastiness of some inexpensive sparkling wine can leave you a little dry in the mouth. On video I talked through a few solutions using cranberry juice, cassis liqueur, or vodka. Give it a try, you'll be surprised at how you can transform an average bottle of bubbly.
In celebration of the 2009 Academy Awards, what is your favorite movie? Which Oscar winning film (from all time) is your favorite?