Episode 4 The Search for a Good Wine Under $10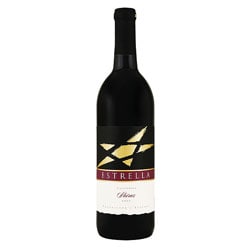 Now, I'm on a quest; the quest to find three good wines under $10 (maybe even under $7). Tonight, I must say, I took one for the team. It's no secret that we drink wine. admittedly we probably drink over 200 bottles a year. My budget says, I can't be drinking $20+ bottles every night (somewhere north of $4,000). If you're like me, we need a few great selections we can trust. Good staples are a smooth, sweeter red, a spicy meaty red, a crisp full white, and a sweet summer white. We need that $7 trustworthy wine for daily use.
The Rocket Market (726 E 43rd Ave) is a great place to try new wines. You can count on them to have hundreds of bottles to choose from ranging from $5 – $105.
Tonight I reviewed three wines available for under $7 with hopes that one could be added to the "trusted" list.
2008 Estrella White Blend; California $5
With no pronounced varietals, I didn't expect much, other than a white grape bland wine. I was pleasantly surprised.
Swirl: Good crisp color darker than a Sauvignon Blanc, but lighter than a Chardonnay
Sniff: Crisp nose with strong butter reminiscent of a Chardonnay. In the video I mentioned a peach smell, but after a few more sips, the strong flavor is apple, and a mild citric.
Sip: Butter smell carried over to the flavor. Really noticed the citric flavor here too with mild vanilla on the back end. The finish was mild without overbearing alcohol.
Price to Value Rating: $$$$ – this is a pretty darn good value. Not a ton of structure or distinguishing flavor, but nothing offensive either.
2008 Estrella Red Table Wine; California $5
Swirl: Cloudy purple color, weak legs
Sniff: Fruit forward, jammy smell, a little spice on the back end. Reminiscent of a Australian Syrah
Sip: Ick, Sugar water, weak grape juice on the front end, more structure as it sits but the best it could do is dark blackberry, strong alcohol leaving me with a chewy tongue
Price to Value Rating: $+, skip this one and keep searching
2008 Hacienda Cabernet Sauvignon
Swirl: More structure to the color, nearly see to bottom of glass, no legs
Sniff: Not very strong with moderate spice and pepper
Sip: A decent structure, not overpowering or overly-meaty like some Cabs. A mild alcohol finish. Should be consumed with food but not too over powering to be drank alone
Price to Value Rating: $$$ – This wine is almost there but not quite the one to add to the trusted list. If you're in need of a decent burger wine, this could work.
After tonight's adventure, the journey continues. I would safely add the Estrella White table wine to my list of trusted under $10, but there are already a few there. The quest continues.
Enjoy life with friends and <drink.happy>